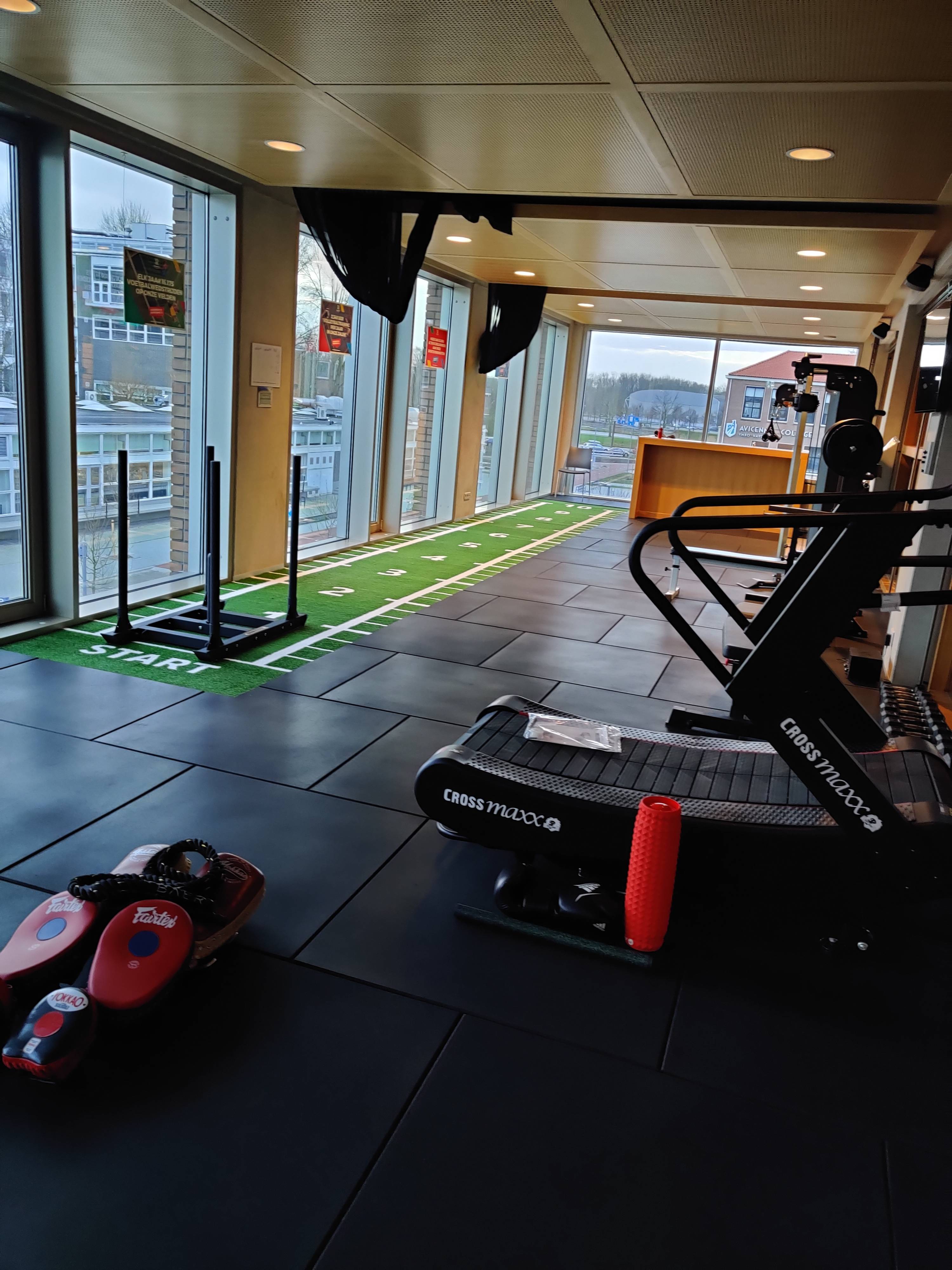 How to
Choose a class you would like to have, make the payment and than you plan this class in the calender. If you want to follow a trial lesson first, you can schedule it directly in the calender with the description "Proefles" + the lesson you want to follow. E.g. Proefles, Punching bag / Pads training. If desired, you can bring 1 person with you to the trial lesson.
Make sure you use the same name and email address when paying and scheduling the appointment.
STUDENT DISCOUNT 25% when able to show school pass in combination with ID card/Passport.
Personal Training
Personal Trainers, certified, energetic and motivating.
Do you have questions or need advice in the field of sports, nutrition or a healthy lifestyle, you are at the right place!
What kind of questions can I ask exactly?
How do I ensure sufficient muscle growth?
Which is better for weight loss, cardio or strength?
Can I snack ? (ofcourse!)
How many calories are too many?
What about proteins?
Carbohydrates VS proteins?
Does a diet work?
Do I look fat in this dress ??
No question is too crazy!
Make an appointment and upgrade your lifestyle!
COACHING
Can you use some help in achieving your goals or do you want to set goals and measure the results, discuss them and grow from there to new goals and achieve milestones?
With our coaching program, you will be on your way in no time! Contact us or make an appointment via the link below for a free intake interview. The coaching program is put up together with MotivatedByChav.
Coaching one-time : €145
Coaching weekly: € 185 p/m
A coaching appointment is online, with daily WhatsApp contact.
BAG/PADS Training
This training is meant to boost your condition whether you are recreational or want to become the next Rico Verhoeven. Mainly focused on high intensity and strength, with few rest moments. The exercises consist of combinations on the bag, punch pads and kick pads that coincide with different abdominal exercises. Training for a beginner looks different than for an advanced/competitive fighter.
It is important that a foundation is first laid, such as correct punches, kicks and practicing the techniques, so that injuries can be prevented, but also to get the maximum power out of a movement. The next step is to look at the cardio part; how strong are you stamina wise and how long can you hold out? From there we will continue to build a strong stamina, slowly increase the level and speed of the exercises and further increase the strength.
The training is 1 on 1 or if you want to bring a friend 2 on 1. This composition allows for more personal attention and allows you to train to the maximum under experienced supervision.
POWER/CARDIO Training
This training focuses on the use of weights/devices, such as cable row station, squat rack, bench, curved treadmill and powersled. The goal is to become physically stronger together with cardio exercises. Nothing difficult, but back to the basics for a valuable session. A session is 60 minutes incl. warming up / cooling down.
Trailsession is free of charge.
---------------------
Traininglocation "De Sportmotor" Jan Ligthartstraat 95, 3083 AL Rotterdam
#DMWS

Follow us on our journey.